He served as a bodyguard to Ghana's first president, Dr Kwame Nkrumah, during his active days at the Christiansburg Castle.
Yet, Christian Blukoo's old days have been full of life challenges due to what appears to be neglect by the state.
While retiring could have been a reward for his hard work, he is rather managing stress, anxiety and depression on a meagre monthly pension allowance of ¢47.
Life has been difficult for the visually-impaired 85-year-old man residing in Mafi-Adidome, a community in the Volta Region's Central Tongu District.
According to him, even the ¢47 monthly pension allowance is not paid on time.
"Because the money is small, I go to the bank every three months. Even that does not come regularly," he lamented in an interview on Joy Prime's latest documentary, 'The Last Guard.'
Mr Blukoo said he has on many occasions requested an upward adjustment in his pension allowance.
In 2014, for instance, the Ghana Government Pensioners Association wrote on his behalf to The Controller and Accountant General appealing for an upward adjustment of his allowance considering the high cost of living.
But all efforts yielded no results, he noted.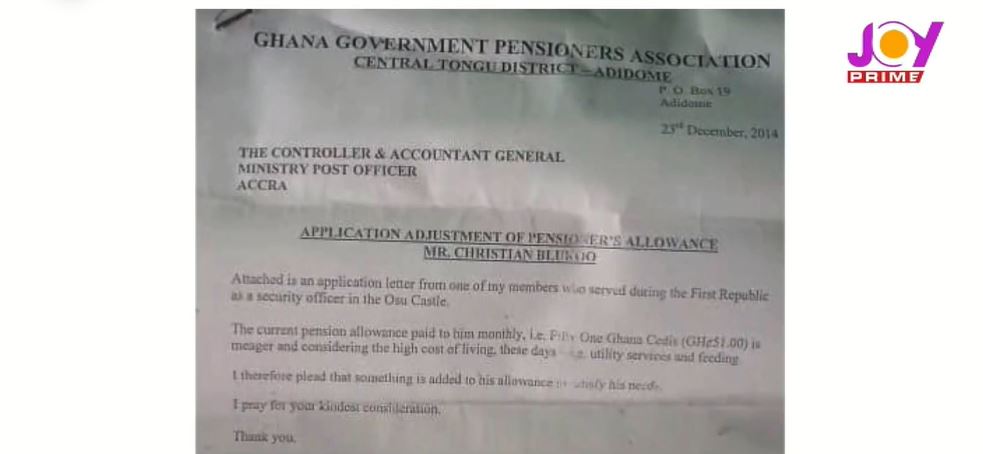 He also tried to find some support from the Disability Fund introduced to empower persons living with disabilities but Mr Blukoo said he was frustrated and gave up.
"Up to now…Ghana! They took my pictures and particulars but I haven't gotten anything. They said they will send it to my phone but up to now [nothing has come]. So, I don't want anybody to suffer for me," he noted.
Despite his predicament, Mr Blukoo indicated that he finds joy in contributing to radio discussions on social and political issues.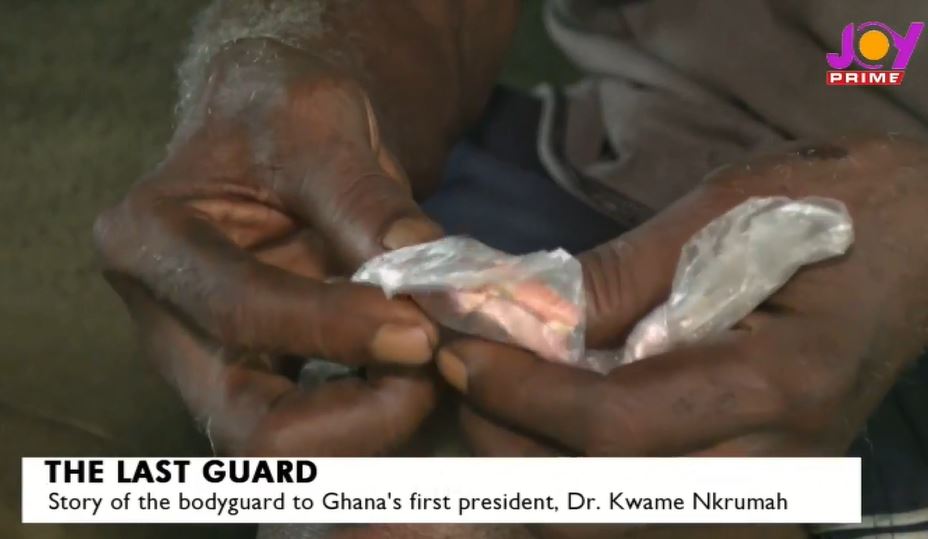 "I have three radios – Volta Star, Jubilee Radio and Joy FM. At my age, 85, I don't want anything from anybody. When I call my children and my grandchildren to fight over the phone, I'm happy; it gives me joy."
Additionally, he is grateful for the gift of life and hopes to live long enough to celebrate his centennial.
However, he is disappointed that the government has ignored him and has not considered increasing his pension allowance.
source: My Joy Online